Podcast (explicit): Play in new window | Download
S03 Ep02 (Part1 of 2)- Not swimming in the mainstream with Mira Calix
Interview Date: September 11, 2012 @2pm EDT
Special Guest: Mira Calix - As far as Electronica artists go, Chantal Passamonte aka Mira Calix is much more organic, not only in the sounds she uses (through collecting field recordings, capturing analogue sounds, and working with chamber instruments and other ensembles), but also with the direction her music has taken, evolving away from a strictly electronic sound to incorporating classical orchestration and working in dance, film, theatre, opera, and within the visual arts. In this podcast we talk about her inspirations, how she got started, some people she has aligned herself with like Strictly Kev of the DJ food project, Radiohead, John Peel, the record labels 4AD and Warp, and we get into a few of her early projects. Check out here site here: http://www.miracalix.com/
Musicians in Any Other Form Would Smell Just as Sweet
We've mentioned before how musicians have a penchant towards turning their creativity to media arts. David Byrne, David Bowie, Ron Wood, Brian Eno, and of course Bob Dylan are well known for their paintings. These artists have been pretty established for their work outside of music, but Marilyn Manson, George Clinton and others you may be surprised to learn have tried their hand at fine art and have been getting some recognition as well.
What exactly prompts them to pick up another form to express their creativity is often debated with explanations ranging from simply monetary gain to the honest and legitimate burning desire to create in another manifestation.
We'll present some work here, for your consideration; give us some feedback, if you have any on which is worth merit on it's own or not.
David Bowie has stated  in an interview with the New York Times that the difference between the art world and the rock-music world is that one has a brain. And while one could say there is different section of people each art form draws to itself, I would say that it's completely wrong to say that rock-music aficionados are altogether brainless. We have gathered a small sample for your consideration, and we don't require an art major for this, just state your interpretation of it's merit or not, and explain why. (Pretend that you're proving to David Bowie that you're not brainless. Hover your mouse over the artwork on the page for the artist's name.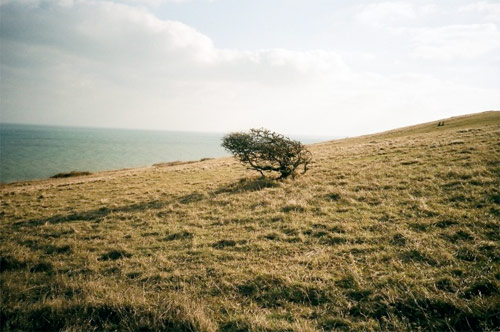 Not altogether brainless, and in-fact, we're betting that some of you are pretty astute. Although some artists like Jerry Garcia never placed too much weight on his visual art, he did attend art-school, and for a time considered becoming an artist before music took hold of his life.
Others, specifically, Tony Bennett who paints using his birth name Anthony Benedetto or just Benedetto takes things a little more seriously, and apparently paints every day. It's paid off for him though, his work hangs in some pretty prestigious galleries and museums. He's given back though, and established an art school in his native Astoria, Queens, NY.
Perhaps, Brian Eno is the most well known amongst the "rock-music world" for the visual art that he produces, but take a look at the others and let us know of your impression.